Announcing Seven Vibrant New Original Canvases for 2015!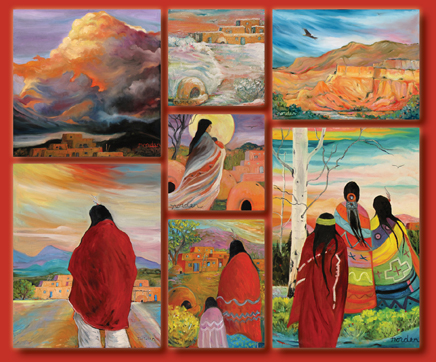 I've been working hard in my studio this year, busily creating exciting new Original Canvases for you to enjoy! So far, in the first six weeks of 2015, I've already produced SEVEN new Original Canvases in my signature style, "Vibrant Spirits of the Southwest!" Click on the image above to get a closer look at these new works, or visit my ONLINE GALLERY for titles, dimensions, prices, and to view the paintings in much greater detail. Perhaps one of them is "calling" out to you, whispering to your heart that where it really belongs is with you, in your home!
This entry was posted on Saturday, February 21st, 2015 at 3:04 pm and is filed under Paintings. You can follow any responses to this entry through the RSS 2.0 feed. Both comments and pings are currently closed.